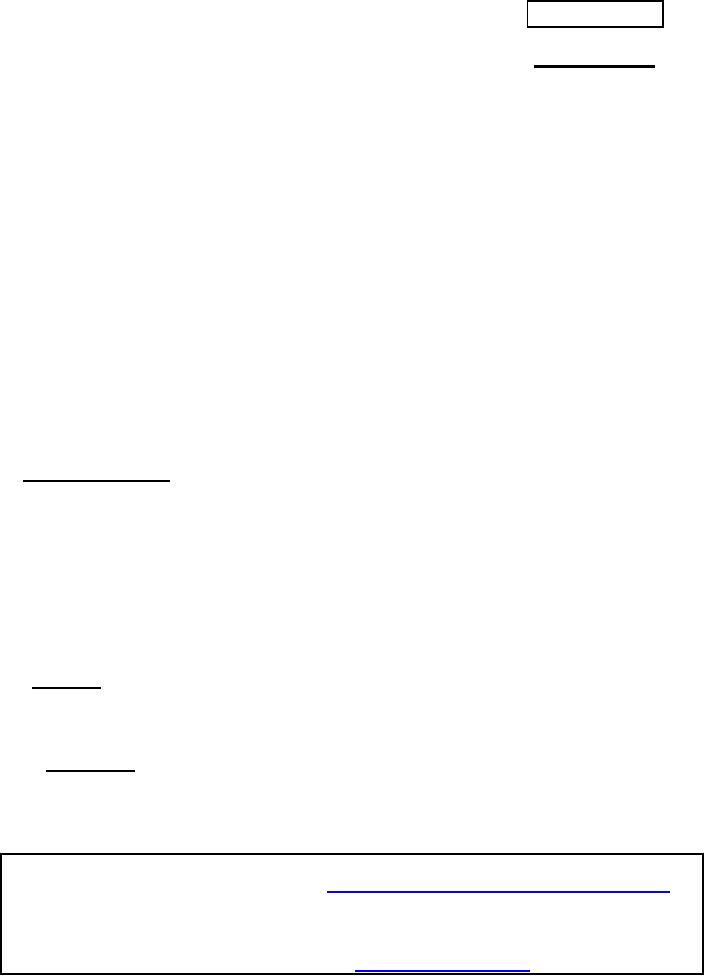 INCH-POUND
A-A-52432B
August 24, 2011
SUPERSEDES
A-A-52432A
October 12, 1995
ATPD-2349
June 30, 2005
COMMERCIAL ITEM DESCRIPTION
MIRROR ASSEMBLY, REARVIEW: AUTOMOTIVE
EXTERIOR MOUNTING
The General Services Administration has authorized the use of this commercial item
description (CID) for all federal agencies.
1. SCOPE. This CID covers exterior-mounted, automotive rearview mirror assemblies.
2. CLASSIFICATION. Rearview mirror assemblies shall be of the following types:
Type I
-
Stud, ball and socket mount.
Type II
-
Top and bottom stud mount.
Type III
-
Top and bottom stud mount, combination (plane & convex).
Type IV
-
Top and bottom stud mount, combination (plane & convex), universal
Type V
-
Stud, ball, and socket mount, spot mirror
3. SALIENT CHARACTERISTICS
3.1 Materials. Materials shall be as specified herein and in the applicable standards and
specifications. The use of recovered material made in compliance with regulatory requirements
is acceptable providing that all requirements of this CID are met (see 3.1).
3.1.1 Mirror glass. Mirror glass shall conform to type I, float glass, quality double strength,
thickness (0.115 inch minimum - 0.134 inch maximum) per ASTM C1036.
Beneficial comments, recommendations, additions, deletions, clarifications, etc. and any data that
may improve this document should be sent to DAMI_STANDARDIZATION@conus.army.mil or
U.S. Army RDECOM, Tank Automotive Research, Development and Engineering Center,
ATTN: RDTA-EN/STND/TRANS MS #268, 6501 E. 11 Mile Road, Warren, MI 48397-5000.
Since contact information can change, you may want to verify the currency of this address
information using the ASSIST Online database at https://assist.daps.dla.mil.
AMSC N/A
FSC 2540
For Parts Inquires call
Parts Hangar, Inc
(727) 493-0744
© Copyright 2015 Integrated Publishing, Inc.
A Service Disabled Veteran Owned Small Business