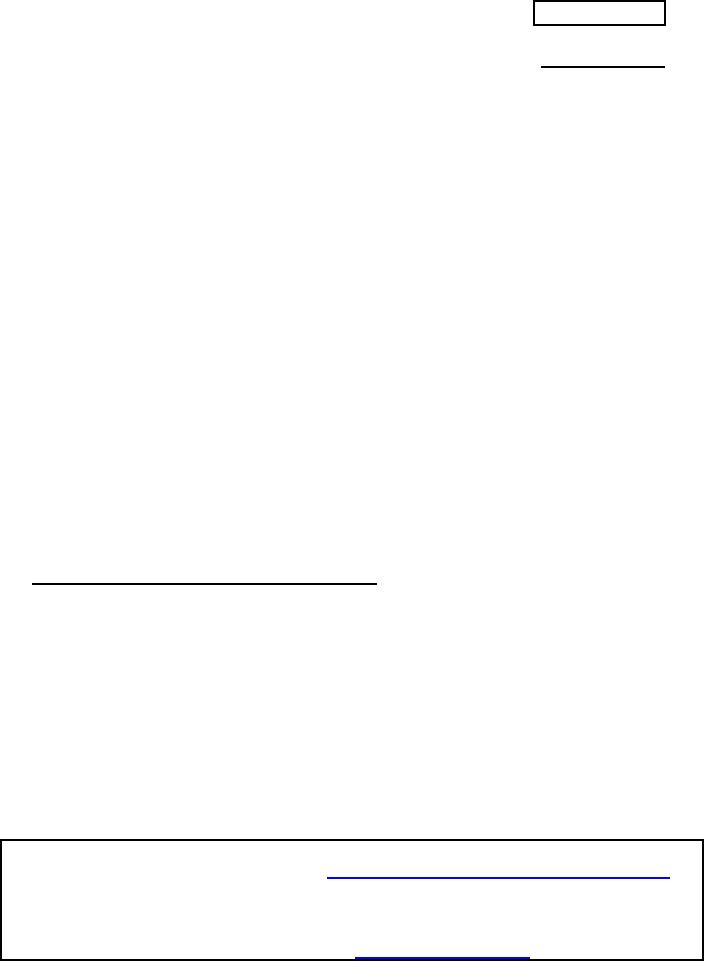 INCH-POUND
A-A-52503B
January 12, 2010
SUPERSEDING
A-A-52503A
December 23, 1997
COMMERCIAL ITEM DESCRIPTION
MIRROR AND BRACKET ASSEMBLY, REARVIEW
The General Services Administration has authorized the use of this commercial item
description (CID), for all federal agencies.
1. SCOPE. This CID covers requirements for exterior mounted military truck rear view mirror
assemblies, known hereafter as "assembly".
2. CLASSIFICATION. Assemblies shall be of the following types:
Type I
-
Single plane mirror.
Type II
-
Combination mirror (plane and convex).
3. SALIENT CHARACTERISTICS.
3.1 Design, materials, and manufacturing processes. Unless otherwise specified (see 7.3), the
design, materials, and manufacturing process selected shall be the prerogative of the contractor
as long as all articles submitted to the government fully meet the operating, interface, ownership
and support, and operating environment requirements specified.
Beneficial comments, recommendations, additions, deletions, clarifications, etc. and any data that
may improve this document should be sent to DAMI_STANDARDIZATION@conus.army.mil or
U.S. Army RDECOM, Tank Automotive Research, Development and Engineering Center,
ATTN: RDTA-EN/STND/TRANS MS #268, 6501 E. 11 Mile Road, Warren, MI 48397-5000.
Since contact information can change, you may want to verify the currency of this address
information using the ASSIST Online database at https://assist.daps.dla.mil.
AMSC N/A
FSC 2540
For Parts Inquires call
Parts Hangar, Inc
(727) 493-0744
© Copyright 2015 Integrated Publishing, Inc.
A Service Disabled Veteran Owned Small Business